Suspended License Attorney
Proven Legal Support For Driving On A Suspended License Cases
Knowingly operating a vehicle when your license is suspended or revoked is against California State Law VC 14601. Driving without a current driver's license is also illegal, according to VC 12500. Driving without a legal license may result in a traffic infraction, but in more severe circumstances, it may result in a misdemeanor charge. Driving while your license is suspended is a misdemeanor with the risk of arrest.
Penalties for Driving With a Revoked/Suspended License in California
Suppose you are arrested in California for driving while your license is revoked or suspended. In that case, your penalty will be determined by whether or not this offense was your first violation. Penalties for first-time offenses can range from $300 to $1,000 in fines or jail sentences ranging from five days to six months.
Penalties for a second or subsequent crime vary depending on the details of your case. VC 14601, 14601.1, 14601.2, or 14601.5 violations that occurred within the previous five years are punishable by fines ranging from $500 to $2,000 and jail terms ranging from 10 days to one year.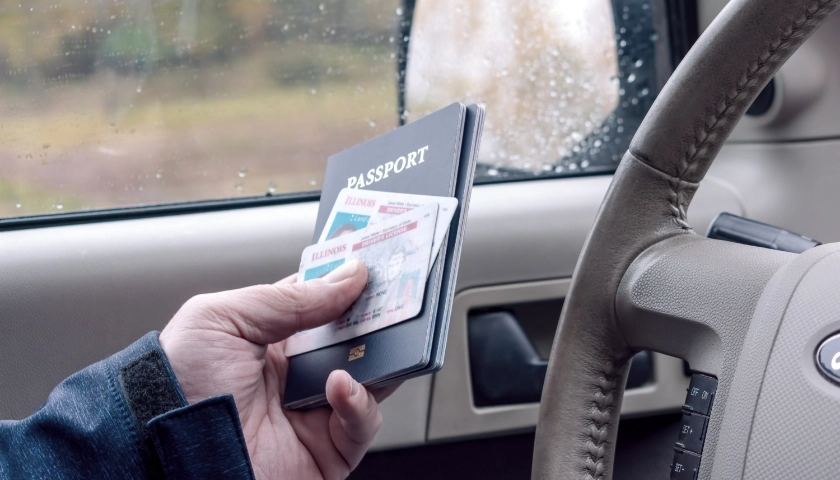 In addition, the court will order that the person be transported to county jail for at least ten days if the prior violation occurred within the last five years and violated any of VC 14601, 14601.1, 14601.2, or 14601.5 but was given probation.
Suppose you didn't have a legal driver's license when you were stopped. In that case, you might be subject to several sanctions, whether from California, another state, or another nation. You will be given a traffic ticket for infractions of a minor nature. Misdemeanor charges for more serious violations might result in fines of up to $1,000 and up to six months in county prison. For this case, the best option is always to contact a suspended license attorney when faced with such charges.
Contact Our Lawyers Today!
The law office of David L. Faulkner, a Bakersfield suspended license attorney, is always dedicated to helping and representing clients facing serious traffic violations and tickets in Bakersfield, California. Do not be reluctant to use our services if you are being investigated for a significant traffic violation. Our California traffic ticket lawyer can provide the forceful defense you need to fight your accusations. Contact us today at (661) 324-4777 for a free consultation.
"David Faulkner and his staff are very courteous, honest and professional. He took care of everything for me without the stress that is involved with court proceedings, etc. He kept me informed of everything that was going on with my case. I would recommend him to anyone that is seeking expert legal assistance."
"With so many listings for lawyers its hard to know which one to choose. Mr. Faulkner was definitely the right choice for me! He was there with me every time I needed him and made sure I understood what was happening and what I needed to do. He got the best results possible for my case and I could not have asked for a better outcome."
"David, I just wanted to thank you again for your guidance and patience while helping me through the legal system. You really made things go easier than I had anticipated and your thoughtful guidance was truly appreciated!

Your friend, Ben"
"I think that the Law Office of David Faulkner is the best law offices out there. He cares about you as a person and is willing to do what he can to help you with your case, and he fights for your rights. Thanks David Faulkner for everything you helped me with. Now I am doing much better things with my life."