Assertive Defense for Burglary/Robbery Charges
California robbery, found under Penal Code 211, is simply described as the unlawful theft of another person's personal property while present or on their person, against their will, and as a result of force or fear.
How Is Robbery Categorized In California?
The Penal Code 211 in California divides robbery into two degrees. This depends on the conditions in which the crime was committed. When one of three things happens, an individual is robbed in the first degree.
While the subject is inside an inhabited building
While a vehicle's driver or passenger
When a person has just completed using an ATM or is currently utilizing one
In the first degree, robbery carries a sentence of 3, 6, or 9 years in state prison. Second-degree robbery, which carries a sentence of 2, 3, or 5 years in state prison, is the charge for all other offenses that are not first-degree robberies. A probationary sentence may also be imposed on a person guilty of first- or second-degree robbery. A probationary sentence involves a maximum of one year in the county jail and a minimum of no time behind bars.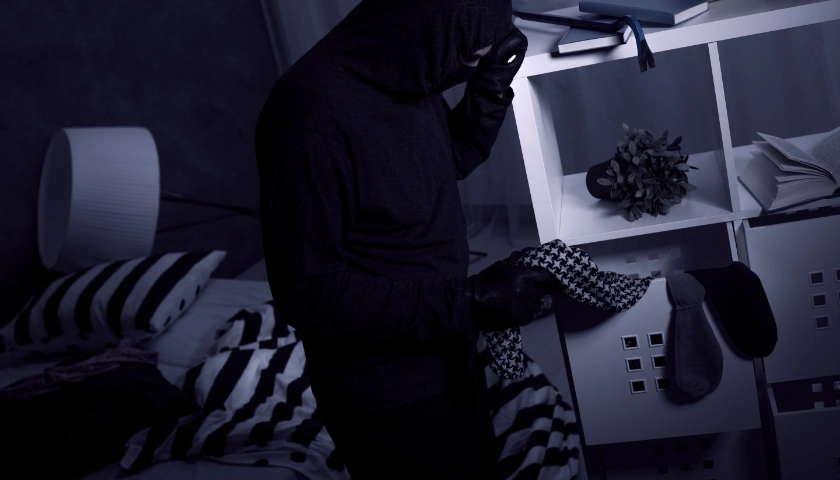 Additionally, first- and second-degree robbery are incorporated strike offenses in California, which could result in extra future punishments under the state's three strikes legislation.
In short, robbery in California is such a serious offense. Robbery convictions in California carry stiff fines and a maximum term of nine years in state prison, as mentioned earlier. If you're facing robbery charges in California, you should contact a knowledgeable robbery lawyer immediately.
Why You Should Hire the Law Office of David L. Faulkner for Your Robbery Case
Our Bakersfield robbery lawyer, equipped with several years of experience, is affordable and effective. This experience has helped us attain high recognition as we continue to help individuals charged with robbery. As such, if you've been charged with a robbery offense, don't hesitate to talk to our robbery lawyer.
We're committed to defending the freedom and rights of our clients through our extensive knowledge in this matter. Call us today at (661) 324-4777 or email us at [email protected] to obtain expert legal advice regarding your case. While you prepare to contact us, ensure you research more on California robbery law to get full information concerning your charges.
"David Faulkner and his staff are very courteous, honest and professional. He took care of everything for me without the stress that is involved with court proceedings, etc. He kept me informed of everything that was going on with my case. I would recommend him to anyone that is seeking expert legal assistance."
"With so many listings for lawyers its hard to know which one to choose. Mr. Faulkner was definitely the right choice for me! He was there with me every time I needed him and made sure I understood what was happening and what I needed to do. He got the best results possible for my case and I could not have asked for a better outcome."
"David, I just wanted to thank you again for your guidance and patience while helping me through the legal system. You really made things go easier than I had anticipated and your thoughtful guidance was truly appreciated!

Your friend, Ben"
"I think that the Law Office of David Faulkner is the best law offices out there. He cares about you as a person and is willing to do what he can to help you with your case, and he fights for your rights. Thanks David Faulkner for everything you helped me with. Now I am doing much better things with my life."