Skilled Legal Representation For Theft-related Offenses
Knowing where to begin with the legal process can be challenging if you've ever been the victim of theft. The good news is that some lawyers specialize in dealing with theft cases, so they can help you.
Our Bakersfield theft lawyer is familiar with the laws and practices that apply to these charges. We will ensure you have the best chance of successfully defending yourself against them.
Do you need a theft lawyer? If so, you've come to the right place. We can help you understand your options and get the justice you deserve.
Let's look at the different types of theft:
Burglary:

It occurs when someone breaks into someone's home or business with the intent to commit a crime.

Petty Theft:

It refers to taking something of smaller value, such as an item worth less than $950. This type of theft is often referred to as petty larceny and usually carries less severe consequences than other types.

Grand theft:

Grand theft is a prevalent theft crime in Bakersfield. It refers specifically to property worth more than $950 (not including vehicles).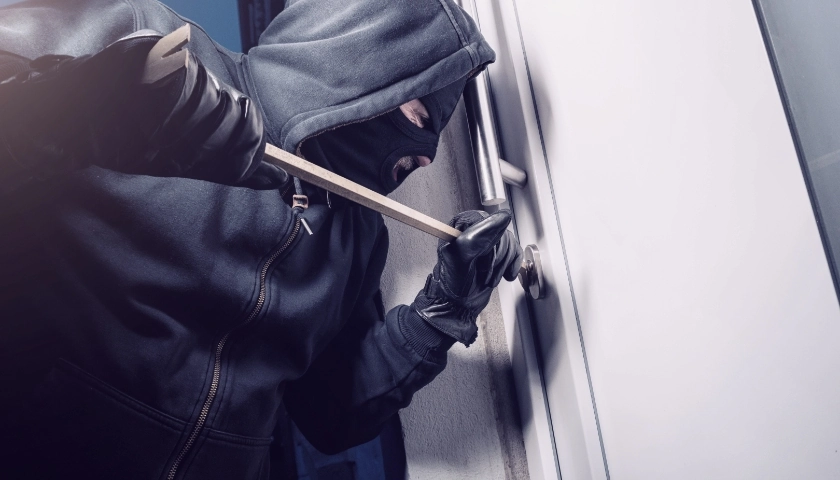 Penalties for Theft Crimes
You may wonder how long you'll be in jail when you're accused of theft. The answer depends on the severity of your crime.
You could face penalties for petty theft, grand theft, or burglary. You might also get charges for receiving stolen property or possessing a controlled substance.
Petty Theft:

It is the least severe type of theft crime and carries a penalty of up to six months in jail and fines of up to $1,000.

Grand Theft:

It is a more severe form of theft and can result in up to three years in state prison and fines up to $10,000.

Burglary:

Burglary is a felony and carries penalties, including prison sentences ranging from one year to life imprisonment. It also carries fines of up to $10,000 if convicted.
The Guarantee of Our Bakersfield Theft Lawyer
If you're facing theft charges, you're likely feeling overwhelmed.
You can hire a theft lawyer to help you through the process and ensure the protection of your rights at every step.
Here are some of the things our theft lawyer will do for you:
Keep track of all your court dates and deadlines
Help you prepare for your trial or plea hearing
Work with other attorneys, such as public defenders or other legal professionals who may be parties in your case
Advocate for your interests in court by presenting any evidence that supports them.
You might feel scared and in need of clarification if facing a theft charge in Bakersfield. Our Bakersfield theft lawyer can help you through this difficult time.
We can help by having a watertight defense to give you a fair hearing. Contact us today to discuss the way forward with your case.
"David Faulkner and his staff are very courteous, honest and professional. He took care of everything for me without the stress that is involved with court proceedings, etc. He kept me informed of everything that was going on with my case. I would recommend him to anyone that is seeking expert legal assistance."
"With so many listings for lawyers its hard to know which one to choose. Mr. Faulkner was definitely the right choice for me! He was there with me every time I needed him and made sure I understood what was happening and what I needed to do. He got the best results possible for my case and I could not have asked for a better outcome."
"David, I just wanted to thank you again for your guidance and patience while helping me through the legal system. You really made things go easier than I had anticipated and your thoughtful guidance was truly appreciated!

Your friend, Ben"
"I think that the Law Office of David Faulkner is the best law offices out there. He cares about you as a person and is willing to do what he can to help you with your case, and he fights for your rights. Thanks David Faulkner for everything you helped me with. Now I am doing much better things with my life."